Physical release information: Trap Runner will be published by APC & TCP Germany! Please get in touch with andreas(at)apc-tcp.de. He will mail you when the game is out as boxed release along with goodies!
Trap Runner
'Party Release' Date: 8. September 2018 (Function 2018)'Final Release' Date: 3. March 2019Last Update: 10. March 2019
Downloads: see below
Trap Runner is a classic platform game with few twists. Mind traps, obstacles and monsters.
Beside the genre-typical jumping and running action you can cower yourself to avoid contact with low flying monsters. In later levels magic pills will help your task to save May. Collect potions to fill transparent ghost tiles with colour to make them solid. Other pills will change your own skin colour, allowing you to pass tiles with the exactly same colour.
Collect items to increase your score, gain extra lives or fulfil one of the special missions. Two of four levels a world have a mission to accomplish.
Trap Runner Storyline
While Jay is on a picknick with his love May, a strange creature with spooky glowing eyes appears. 'Har! Har! Do you really believe that a pathetic white something like you deservce such a cute girl? She belongs to me now!'. With a bright flash the creature and May disappear. Jay packs his stuff up, but somehow thinks: 'If this would be a computer game from the 80's, it would be indeed a very poor and unoriginal story...'.
Trap Runner Features
Runs on any OCS/ECS Amiga, with 1MB RAM from Kickstart 1.2 onwards
Fits one DD floppy disk (Uses Doynamite compression and a trackloader)
Written in 100% 68000 assembler
50fps, soft parallax scrolling, more than 50 colours
Handdrawn pixels
More than 25 tunes and sound effects
Options menu with extra features (joypad-button configuration, ECS-borderblank, sound check)
Oldschool passwords system
Writable highscore table
Trap Runner Core Team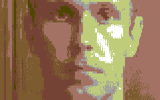 Frank Wille (phx)
Code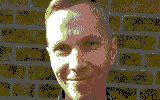 Gerrit Wille (Trimagic)
Concept, Graphics, Music, Levels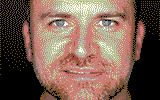 Denny Mueller (Mulle)
Beta-Test, Support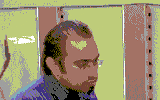 Shahzad Sahaib (Kojote)
Support, PR
Trap Runner Helping Hand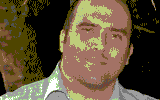 Jonathan Dodd (dulcahn)
Graphics
Trap Runner Screenshots
Trap Runner Gameplay
Trap Runner Downloads
Platform
Version
Download
Amiga OCS Floppy Disk
(works on ECS/AGA too)
v1.2 03-MAR-2019
Other games by Night OWL Design
Solid Gold - you can download this game for free or buy the pysical version