Sqrxz 4
Cold Cash
Released: 2014
Homepage: www.sqrxz.de/sqrxz-4
Facebook: facebook.com/sqrxz
Many friends of hardcore action games demand it and we have listen to all voices. The fourth part of the (now) quadrology Jump'n Think series Sqrxz brings you onto an cold icy island. Shiny marbles, evil penguins and ghosts, underwater creatures and many more to expect.
Sqrxz 4 has been released at Revision 2014 demoparty (Easter 2014) on 13 platforms: Windows (32-Bit), Linux (32-Bit, 64-Bit), Wiz, PSP, MotoMagx, Dreamcast, GCW Zero, MacOS X (32-Bit, 64-Bit) / Intel, Amiga OS4, MorphOS, Symbian OS Series 60, Symbian OS UIQ3, Raspberry Pi, Caanoo, GP2x and OpenPandora - There might be more ports existing by now!
Sqrxz 4 Features
* Authentic Retro graphics - Pixels forever!
* 10 die hard levels!
* 11 great tunes!
* Top 10 highscore!
* Unlimited continues!
* Hidden passages!
* Cheat codes and easter eggs! (if you can find them)
Sqrxz 4 Core Team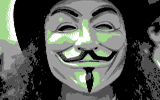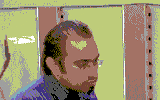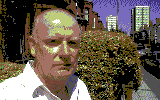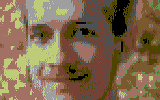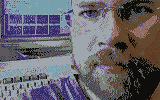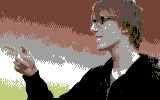 From left to right: Rodolphe "Thor" Boixel (Code), Shahzad "Kojote" Sahaib (Project Management, Levels & Beta-Test), Simon Butler (Graphics), Jan "Flarfy" Jensen (Graphics), Johan "vedder" Letfors (Music) and Alexander Wiklund (Music).
Sqrxz 4 Porting Team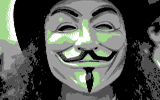 Rodolphe 'Thor' Boixel - Windows (32-Bit), Linux (32-Bit/64-Bit), Wiz, PSP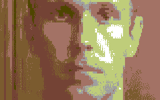 Frank 'phx' Wille - Amiga OS4, MorphOS, NetBSD 5/Intel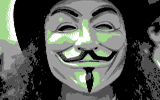 Scott 'Smith' Pickle - Pandora, Caanoo, GP2x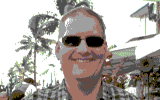 Lars 'anotherguest' Persson - Symbian OS UIQ 3, Symbian OS Series 60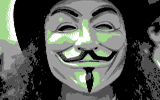 Artur 'zear' Rojek - Dingoo A320 OpenDingux, GCW Zero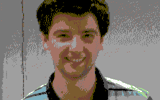 Xavier 'Indiket' Vallejo - Dreamcast, Mac OS X/Intel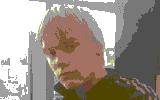 Sergei 'Exl' Kolesnikov - MotoMAGX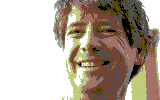 James 'Jum' Higgs - Raspberry Pi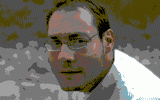 Yannick 'yannickescu' Erb - AROS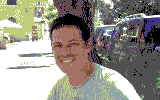 Gisberto 'nop90' Rondinella - Nintendo 3DS
Sqrxz 4 Screenshots
Sqrxz 4 - Trailer