Fruit'Y
Playing with edibles
Released: 23-10-2015
Downloads: Scroll down!
Fruit'Y - Playing with edibles is heavily inspired by the Kaiko classic Gem'X, which has been seen on computers such as the Commodore Amiga 500, Commodore 64 and Atari ST.
Although tiger mum forbids little Sheran to play with edibles, there is simply no way to stop him from playing with fruits found inside the deep jungle. Being shiny, smelling wonderful and tasting even better Sheran can't be kept away. So let's do the best we could do: Support him!
The game consists of two boards of fruits. The left field belongs to Sheran who needs to reproduce the right field 1:1 being able to proceed to the next level. Sounds easy?!
Fruit'Y Features
* Hand set pixels!
* Amiga chiptunes!
* Score tracking!
* 120 levels!
Fruit'Y Core Team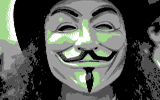 Rodolphe Boixel (Thor)
Code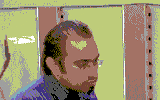 Shahzad Sahaib (Kojote)
Producer, Beta-Test, Levels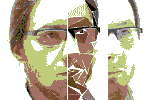 Krzysztof Matys (Koyot1222)
Graphics, Character Design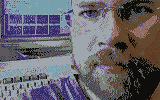 Johan Letfors (Vedder)
Music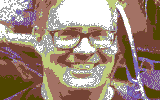 Roland Voss (Triace)
Music
Fruit'Y Porting Team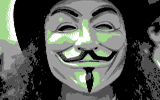 Rodolphe 'Thor' Boixel
Windows (32-Bit), Linux (32-Bit/64-Bit), Wiz, Playstation Portable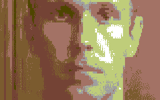 Frank 'phx' Wille
Amiga OS4, MorphOS, NetBSD 6 (x86/PPC)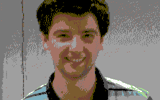 Xavier 'Indiket' Vallejo
Dreamcast, Mac OS X (x86)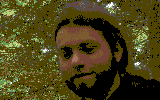 Artur 'zear' Rojek
GCW Zero, Dingoo A320 OpenDingux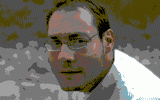 Yannick 'yannickescu' Erb
AROS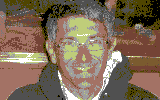 Fabio 'oibaf' Olimpieri
Wii, GameCube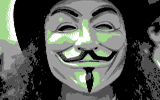 Bruno 'gameblabla' Marie
TI Nspire CX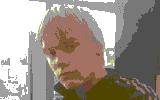 Sergei 'Exl' Kolesnikov
MotoMagX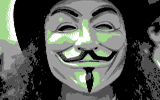 Manuel 'Vanafel' Alfayate
Raspberry Pi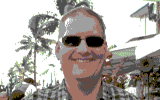 Lars 'AnotherGuest' Persson
Symbian OS UIQ 3, Symbian OS Series 60, Android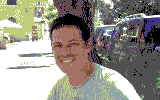 Gisberto 'nop90' Rondinella
Nintendo 3DS
Fruit'Y Helping Hands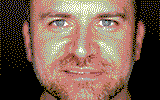 Denny Mueller (Mulle)
Beta-Test, DVD Cover design, Trailer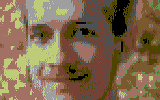 Jan Jensen (Flarfy)
DVD Cover graphics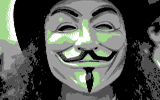 Antti Kiuru (H7)
ASCII
Fruit'Y Screenshots
Trailer
Soundtrack
Fruit'Y Downloads
Dreamcast lovers attention: Buy a physical copy at DragonBox Shop for 2.99 EUR only!
| | | | |
| --- | --- | --- | --- |
| | Platform | Version | Download |
| | Amiga OS4 (v4.0+) | v1.00 | |
| | Android | v1.00.2 | |
| | AROS | v1.00 | |
| | Dingoo A320 OpenDingux | v1.00 | |
| | Dreamcast (CDI-Image) | v1.00 | |
| | GameCube | v1.00 | |
| | GCW Zero | v1.00 | |
| | Linux (tested with Ubuntu) (32 Bit) | v1.00 | |
| | Linux (tested with Ubuntu) (64 Bit) | v1.00 | |
| | Mac OS X (PPC 10.3+) | v1.00 | |
| | Mac OS X (Intel 10.6+) | v1.00 | |
| | MorphOS (v1.4+) | v1.00 | |
| | MotoMagX | v1.00 | |
| | NetBSD 6 (Intel) | v1.00 | |
| | NetBSD 6 (PPC) | v1.00 | |
| | Nintendo 3DS | v1.00 | |
| | Playstation Portable (unsigned) | v1.00 | |
| | Raspberry Pi | v1.00 | |
| | TI Nspire CX | v1.00 | |
| | Wii | v1.00 | |
| | Windows (32 Bit) | v1.00 | |
| | Wiz | v1.00 | |
Fruit'Y Legal
Fruit'Y for Nintendo 3DS is homebrew software and not endorsed or approved by Nintendo
Fruit'Y for Nintendo GameCube is homebrew software and not endorsed or approved by Nintendo
Fruit'Y for Nintendo Wii is homebrew software and not endorsed or approved by Nintendo
Fruit'Y for Sega Dreamcast is homebrew software and not endorsed or approved by Sega
Fruit'Y for Sony Playstation Portable (PSP) is homebrew software and not endorsed or approved by Sony